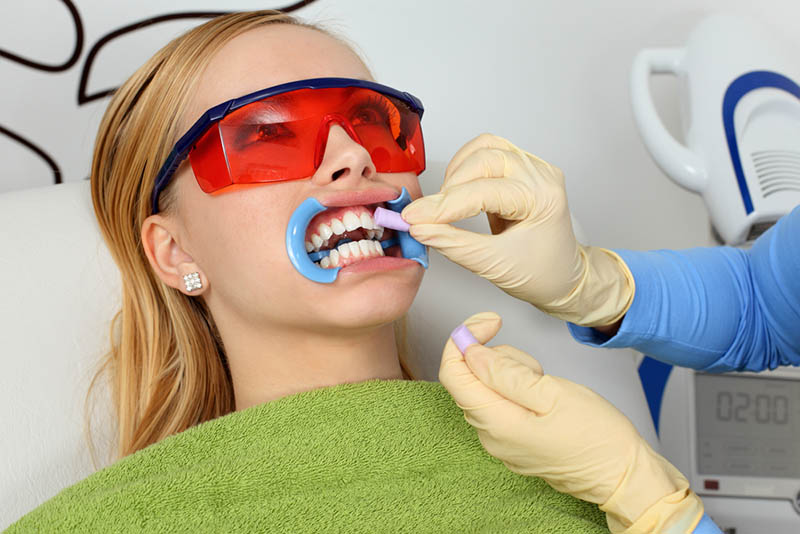 Teeth Whitening at Asmed Dent:
At Asmed Dent, we understand the importance of a bright and radiant smile. Our Teeth Whitening services are designed to help you achieve a whiter, more youthful-looking smile. With our professional teeth whitening treatments, we can effectively remove stains and discoloration, giving you the confidence to show off your beautiful smile.
Our Teeth Whitening Services:
In-Office Teeth Whitening: Our in-office teeth whitening treatment is a fast and effective way to achieve noticeable results in a single visit. Using advanced whitening agents and specialized equipment, our dental professionals will carefully apply the whitening gel to your teeth and activate it with a special light. You can sit back and relax while the treatment brightens your teeth by several shades.
Take-Home Teeth Whitening Kits: For the convenience of whitening your teeth in the comfort of your own home, we offer take-home whitening kits. Our dental team will provide you with custom-made whitening trays and professional-grade whitening gel. You'll receive detailed instructions on how to safely and effectively use the kit to brighten your smile over a period of several weeks.
Combination Whitening: In some cases, a combination of in-office and take-home whitening treatments may be recommended for optimal results. This approach allows for a more comprehensive and customized teeth whitening experience, tailored to your specific needs and preferences.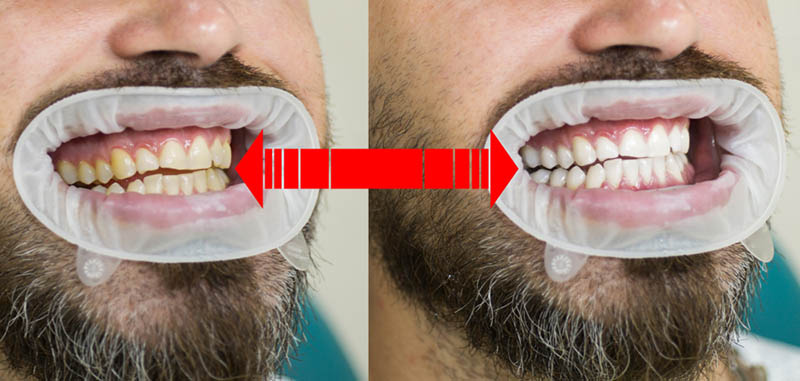 Why Choose Asmed Dent for Teeth Whitening?
Professional Expertise: Our dental professionals have extensive experience in teeth whitening procedures. They will assess your dental condition, discuss your goals, and recommend the most suitable treatment option for you. You can trust that you are in the hands of skilled professionals who prioritize your safety and satisfaction.
Safe and Effective Treatment: At Asmed Dent, we utilize proven whitening techniques and high-quality whitening agents to ensure safe and effective results. Our treatments are designed to minimize tooth sensitivity and maximize the whitening outcome, giving you a brighter smile without compromising the health of your teeth and gums.
Customized Approach: We recognize that every patient's dental needs and goals are unique. Our dental team will take the time to understand your specific requirements and tailor the teeth whitening treatment accordingly. Whether you prefer an in-office treatment or a take-home kit, we will customize the approach to deliver the results you desire.
Comprehensive Oral Care: Asmed Dent offers a full range of dental services to address all your oral health needs. From routine cleanings and exams to cosmetic treatments such as teeth whitening, we provide comprehensive care under one roof. You can trust us to maintain your oral health and enhance the aesthetics of your smile.
Patient Comfort and Satisfaction: Your comfort and satisfaction are our top priorities. Our friendly and caring dental team will ensure that you feel relaxed and at ease throughout the teeth whitening process. We will address any questions or concerns you may have and provide personalized care to ensure a positive and rewarding experience.