Get a Free Consultation
Our doctors will evaluate your situation if you send us a recent panoramic x-ray and photos of your teeth.
Travel and Accommodation
Once you are satisfied with the treatment plan, we will arrange your travel and accommodation. We offer comfortable accommodations near our clinic during your treatment.
Start Your Treatment
On your first visit, we discuss the details of your treatment process with a smile design operation, photos, and X-rays. Afterward, we begin your treatment right away.
Relax and Enjoy Your Vacation
While you're receiving treatment from our doctors, don't forget to enjoy your vacation! Experience the historic and cultural wonders of Istanbul.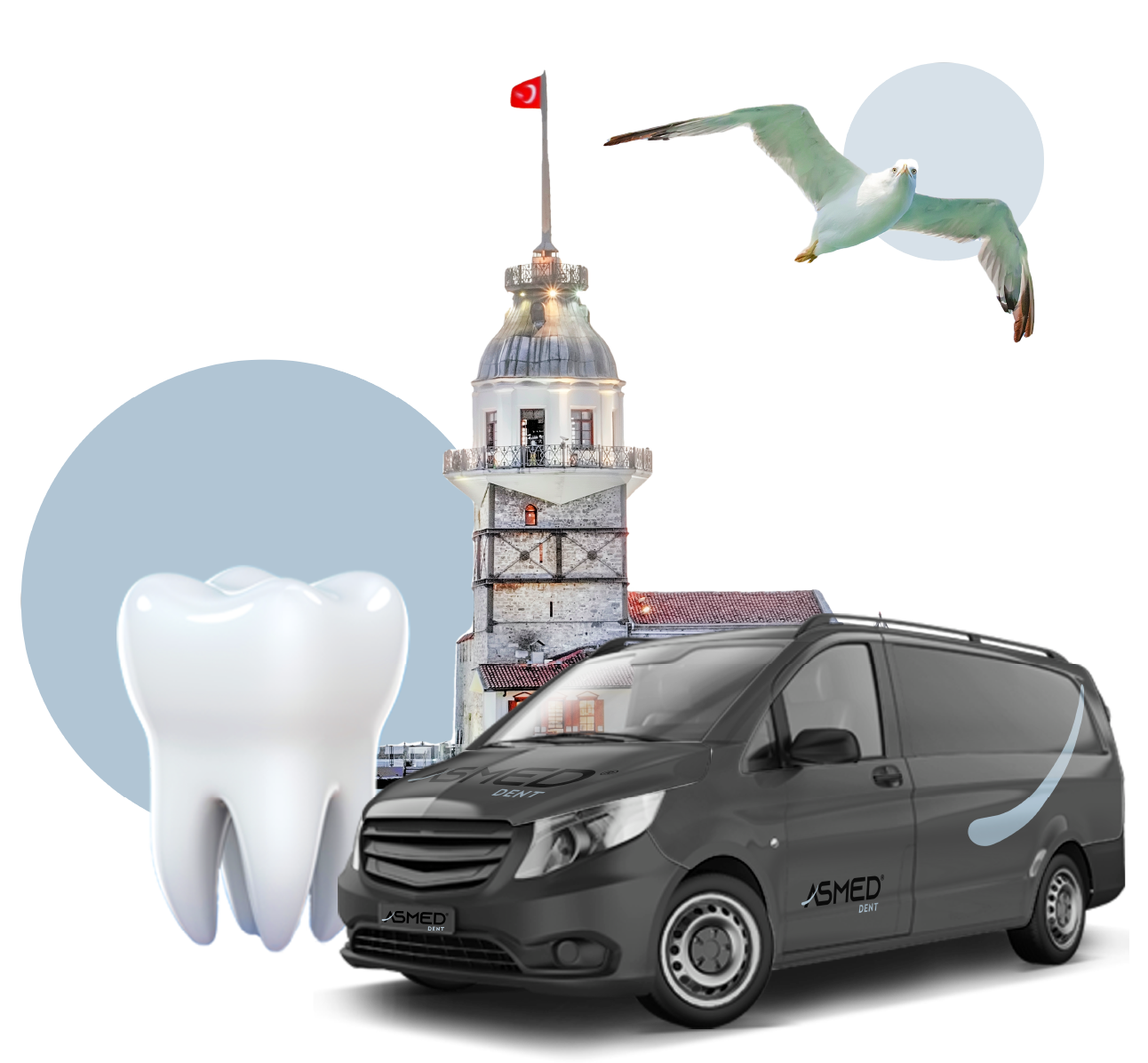 Istanbul is a vibrant and historic city, with plenty to see and do. Some of the must-see attractions include the Blue Mosque, Hagia Sophia, Topkapi Palace, and the Grand Bazaar. If you're a foodie, you'll love the delicious Turkish cuisine, which includes dishes such as kebabs, baklava, and Turkish delight.
In addition to sightseeing and dining, there are plenty of other activities to keep you busy during your stay in Istanbul. You can take a relaxing boat tour along the Bosphorus, visit one of the many art museums, or go shopping in some of the city's trendy neighborhoods.
At our clinic, we understand that medical procedures can be stressful, so we do everything we can to make your stay as comfortable and enjoyable as possible. Our team of experienced professionals will be with you every step of the way, providing personalized care and attention to ensure that you achieve the best possible results from your treatment.