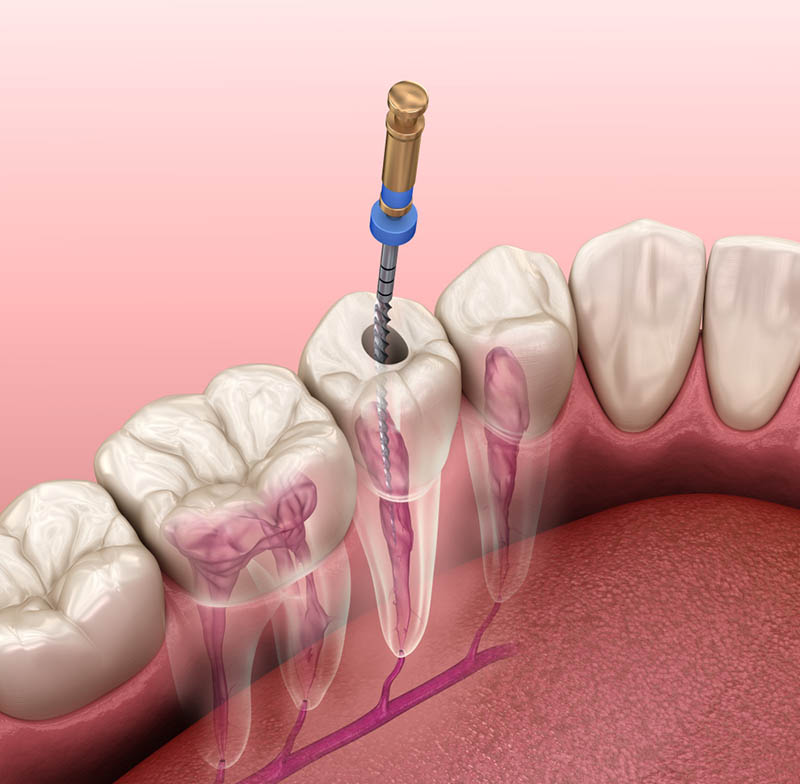 What is Endodontics?
Endodontics is a branch of dentistry that focuses on the treatment of the dental pulp and root canals within the teeth. Conditions such as tooth decay, trauma, excessive wear, or tooth infection can lead to infection or inflammation within the root canals. Endodontic treatment aims to clean the infection, preserve the natural structure of the tooth, and maintain its functionality.
Our Endodontic Services
Root Canal Treatment: We clean and sterilize infected or inflamed root canals, and then fill them to prevent the spread of infection.

Re-Endodontics: In cases where a previous root canal treatment has failed, we review the previous treatment and make necessary corrections.

Root Canal Reconstruction: We repair and strengthen severely damaged or weakened root canals. This procedure helps the tooth regain its strength and durability.

Apical Surgery: Apical surgery, also known as root end surgery, is a procedure where infection or inflammation in the lower part of the root canals is surgically treated. We remove the infection and correct the root end to preserve your tooth.

Trauma Treatment: We assess and apply appropriate treatment methods for root canal damage resulting from dental trauma. We perform necessary procedures to save your tooth as naturally as possible.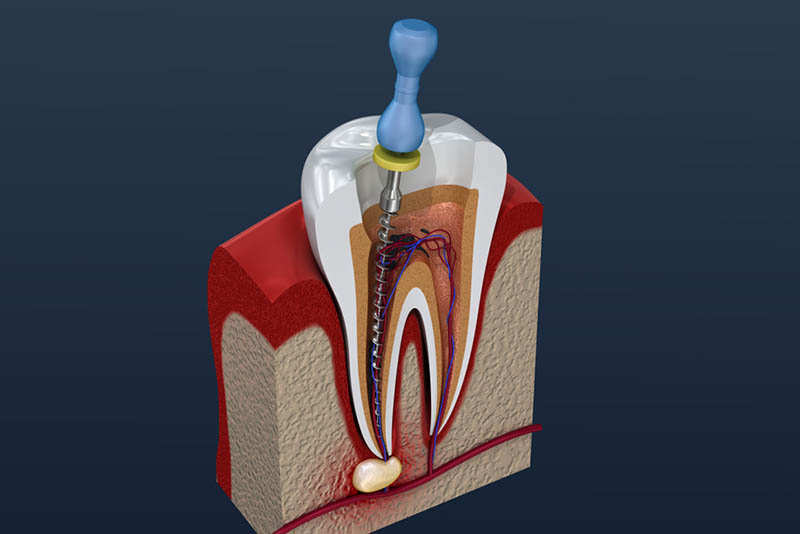 Why Choose Asmed Dent?
Experienced Endodontists: Our experienced and specialized endodontists manage your root canal treatment process with meticulous care and use the latest techniques.

Advanced Technology: By using advanced digital imaging and treatment methods in endodontic treatment, we achieve more accurate and effective results.

Personalized Treatment Plans: We evaluate your needs and provide you with a personalized treatment plan. We guide you throughout the treatment process and ensure your understanding.

Comfortable and Safe Environment: Our warm and professional team provides services in a comfortable environment. We support you during the treatment process and ensure a painless experience.