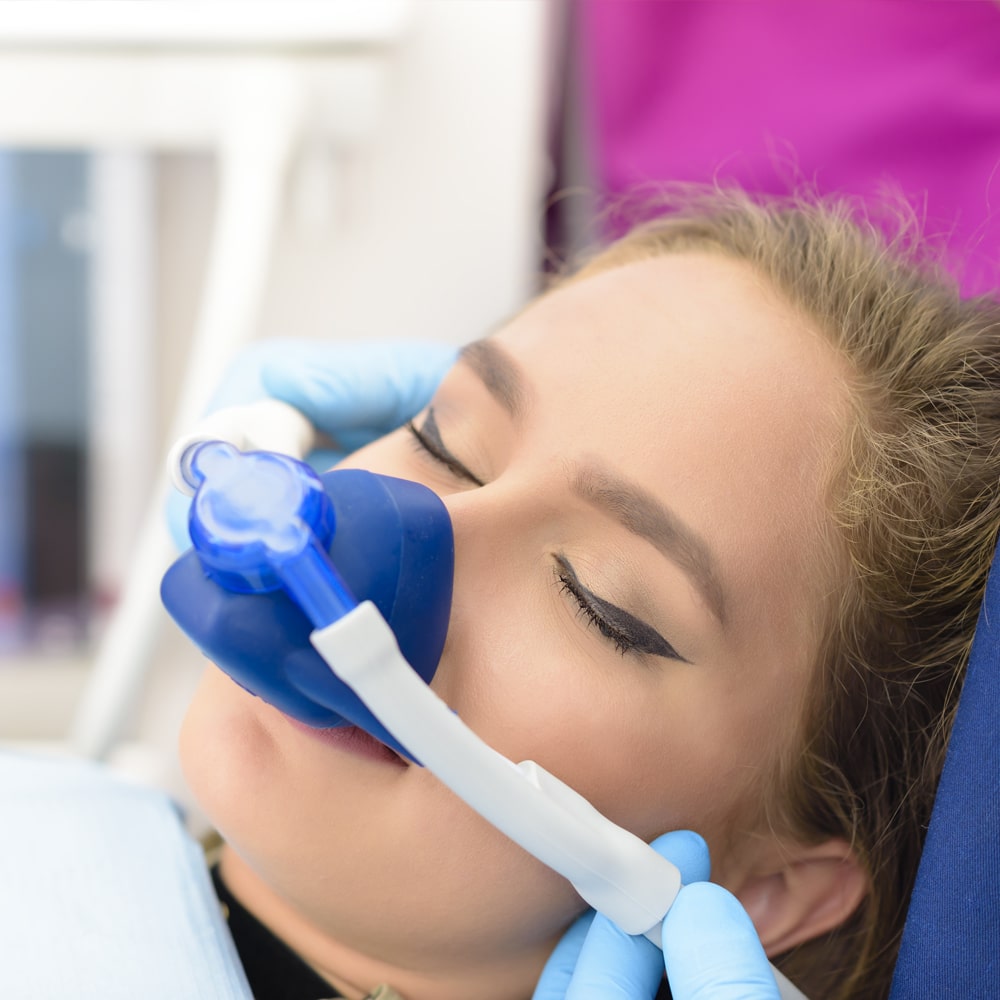 General Anesthesia and Sedation
General Anesthesia and Sedation
General anesthesia is a method of anesthesia in which the state of consciousness is removed with the help of drugs and the whole body is under the influence of anesthesia.
In the general anesthesia unit of our clinic, dental treatments can be performed under general anesthesia in adults with anxiety and high level of fear, or in patients who come from abroad with limited time and want to have all the procedures done at once. Surgical treatments such as surgical tooth extraction, gingival treatment, implant, cyst and non-surgical treatments such as tooth filling and root canal treatment can be applied for pediatric and adult patients.
It is of great importance that pediatric dentists can serve mentally and physically disabled children as well as healthy children with general anesthesia. Every tooth lost in disabled patients can cause bigger problems than healthy individuals.
Preoperative Anesthesia Examination
After the dental treatments for the patients who apply to our clinics are planned, pre-operative anesthesia examinations are performed.
In the Anesthesia Examination, first of all, the patient's detailed health history (systemic diseases, allergies, the surgery or diseases he has undergone, the medications he constantly uses, etc.) is evaluated, and after the necessary examinations are made, a surgical appointment is made for dental procedures.
sedation
It is a deep sleep created by the anesthesiologist with some drugs while the patient is conscious. Unlike general anesthesia, the patient can fulfill the verbal commands he receives from the physician. During the procedure, the anesthesiologist monitors the patient and monitors his pulse and blood pressure.
With sedation, adult patients will feel better psychologically as they will not remember the treatment process, pain, and disliked sounds in the mouth with the effect of post-operative drugs. This will make it easier for the patient to come to dental treatment in later sessions.
With conscious sedation, it is possible to safely apply short-term dental treatments in a single session in adults. Half an hour after the procedure is over, the patient is able to go home.
It helps to eliminate the feeling of fear and anxiety by creating a comfortable and safe environment for the patient.
It provides an extremely comfortable working environment for the dentist by eliminating the stress of the dentist and preventing unwanted reflexes.